Portraits of some of the Al-Ahly fans who were killed in Port Said
One year ago today, in the city of Port Said, Egypt,
74 young men were killed in a riot following a soccer match...
I will write this post in sentences rather than paragraphs as a way of forcing myself not to dive too deep into the subject matter, so forgive me if I jump around a bit.
My level of understanding is lacking, even though I've done a lot of reading (
including this powerful piece Murder in Port Said by Adam Moustafa
)
I do know this was not the typical "soccer riot" that gets played on American news channels.
It had little if anything to do with sport.
When I saw the footage on television, and heard about he death toll, obviously, my thoughts immediately turned to my brother Bob, who is the coach of Egypt's national team.
One of the teams playing in Port Said was Al-Ahly.
Many of Egypt's national team players play for Ahly.
I figured there was a good chance that Bob and his staff were in Port Said to evaluate players.
Thankfully, they were not.
Still, so much changed for my brother on that day.
I'm not even talking about the things that affected Bob's ability to coach Egypt and fulfill his mission to get the Pharaohs to the World Cup for the first time since 1990.
I'm talking about the way his life changed.
Throughout my life, Bob (I call him "Rob") has been my counselor, in good times and bad.
Now, it was like he had become a brother to many people.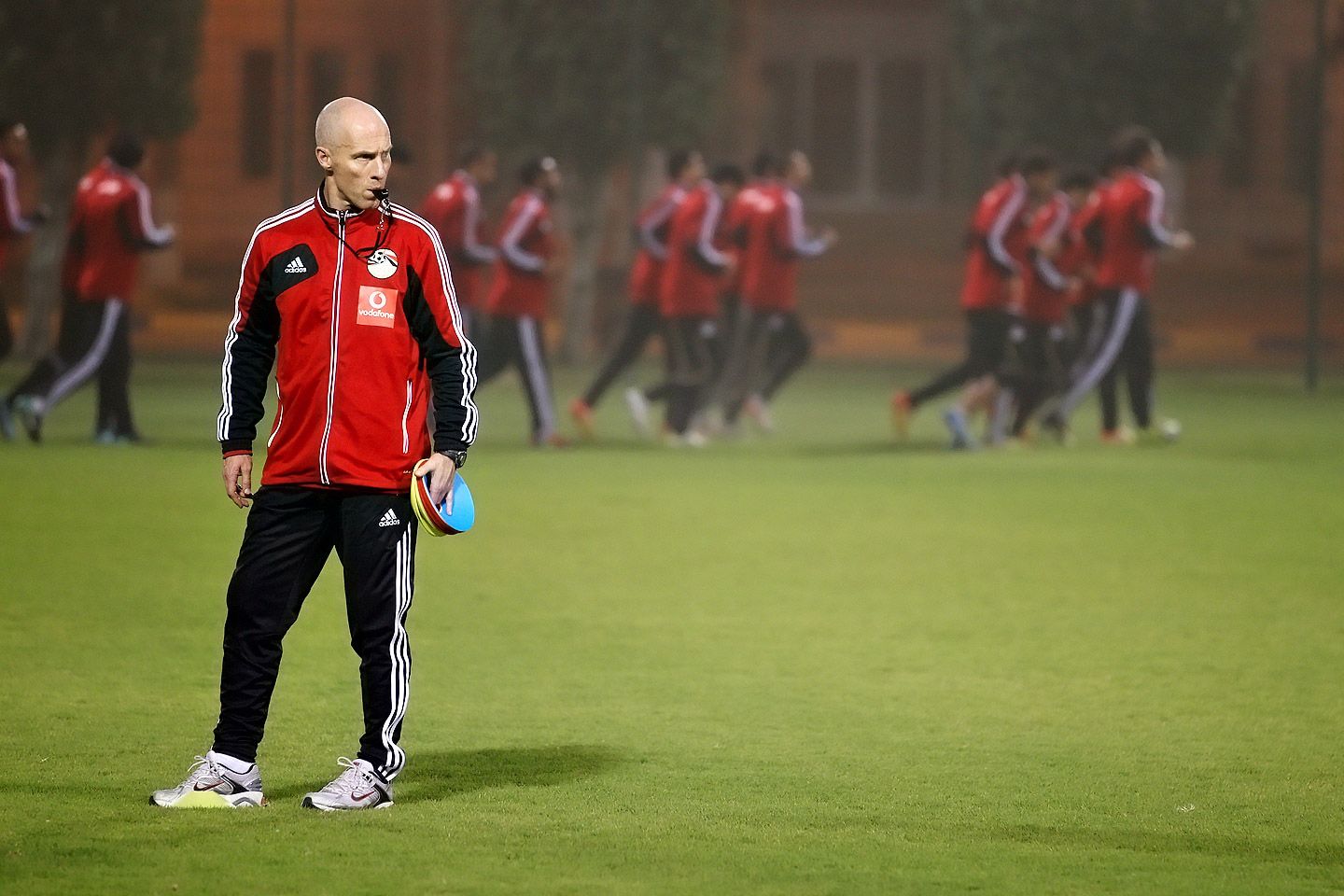 This is where my brother is happiest, on the field with his team
A brother to his players and his staff.
A brother to the family members who lost loved ones.
He was just being himself.
This I know.
A year later, so much has happened in Egypt.
Very little has happened on the soccer field.
His decision to go to Egypt was all about trying to become a better coach.
He wanted the the challenge of learning about Egypt's players.
He looked forward to making them a better team.
These goals haven't changed, but his course has been altered.
He could have left.
He stayed.
He's not making excuses.
The most powerful thing I've heard him say, about coaching Egypt in the aftermath of Port Said was, "What we've said to the team in the last few months, on different occasions, is just keep in mind, when we get on the field, the ref's going to blow the whistle and there's going to be 90 minutes. And during that 90 minutes, nothing that's gone on during this whole period matters. People can speculate. People can make excuses. People can throw blame. But during that 90 minutes, it's on us."
Really, it's on him.
The soccer part, anyway.
It will end in victory.
Or defeat.
Like all games.
There will be jubilation or sorrow.
There will be praise or criticism.
Hopefully, regardless of the results on the field, the people of Egypt, including those who lost loved ones one year ago today, will feel like they gained a brother.
Recommended reading:
Wayne Drehs of ESPN.com, on Egyptian icon Mohamed Aboutrika
And Drehs, again, on Soccer in the Storm
Aaron Ross of Rolling Stone on The Quiet American
James Montague for for the New York Times on Egypt's first World Cup Qualifier
And another documentary in the making.
We the Pharaohs by former Princeton player Jeffrey Plunkett