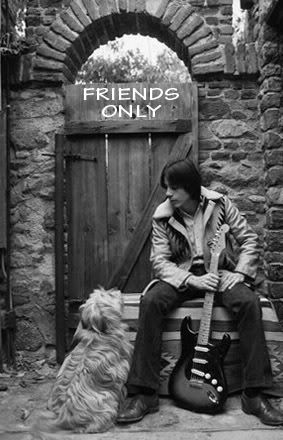 I did not have the patience to create a long (two-hour) song list today, so instead I went for a theme. It was "All or Something...or Nothing"...from my ipod.
Here it is.
All Good Things, Jackson Browne.
All Her Favorite Fruite, Camper Van Beethoven
All I Needed Was You, Southside Johnny and the Asbury Jukes
All In My Head, Shawn Mullins
All My Life, Echo and the Bunnymen
All Night Long, Southside
All or Nothin' At All, Marshall Crenshaw (Springsteen Cover)
All Possibilities, Badly Drawn Boy
All Sinks In, The Connells
All Systems Red, Calexico
All That Heaven Will Allow, Bruce Springsteen
All the Dark Horses, Trashcan Sinatras
All the Small Things, Blink-182
All the Time in the World, The Connells
All the Trees of the Field Will Clap Their Hands, Sufjan Stevens
All the Way Home, Bruce Springsteen ((great, little-known song)
All the Way Home, Southside (Bruce Cover of great, little-known song)
All Too Much, Gomez
Something to Say, Ashton Allen
Something to Say, The Connells
Something Fine, Jackson Browne
Something For You, Dillon Fence
Something in the Night, Aram (Bruce Cover)
Something in tne Night, Bruce Springsteen
Something New, The Smithereens
Something Pretty, Patrick Park
Something So Strong, Crowded House (still an 80s guy from time to time)
Something to Talk About, Badly Drawn Boy
Nothing, Nada Surf
Nothing But Time, Jackson Browne (bookends)
As for the run, not much to say other than I got it done...14 miles, 14 degrees. To Avon and back, snotsicles hanging, face stinging. I think I'm down about five pounds in two weeks. I need to drop another 10 lbs. to be really equipped to run well in Boston.
The key, as always, is not to use all the miles as an excuse to eat everything in sight. That's tough, as is the fact that I've gone beerless for more than a week. I cannot remember the last time I went a week without enjoying a cold beer. Maybe I'll break down tonight.